Beyond Quarantine: Reimagining Remote Possibilities in a Library Digital Humanities Center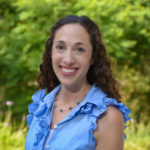 Pamella R. Lach is the Digital Humanities Librarian at San Diego State University. She is Director of the Library's Digital Humanities Center (https://library.sdsu.edu/dh) and Co-Director of SDSU's Digital Humanities Initiative (https://dh.sdsu.edu/). Pam's work explores how new and emerging technologies transform humanistic scholarship and pedagogy. Her areas of interest include data visualization, information retrieval, user experience design, digital pedagogy, surveillance, critical librarianship, and anti-racist digital humanities. She has a PhD in U.S. Cultural History with an emphasis on gender and film history from the University of North Carolina at Chapel Hill, and an MS in Information Science from UNC's School of Information and Library Science.
Slides
Digital at a Distance: Continuity of DH Service during a Pandemic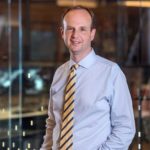 Peter Leonard is the Director of the Digital Humanities Lab at Yale University. He received his BA in art history from the University of Chicago and his PhD in Scandinavian literature from the University of Washington. Before coming to Yale in 2013 as the first Librarian for Digital Humanities Research, he served as a postdoctoral researcher in text-mining at UCLA, supported by a Google Digital Humanities Research Award.
Slides
Video
Vimeo: https://vimeo.com/459025265
YouTube: https://youtu.be/WoEuKpZCHoo
Campus Discussion Questions
These questions are intended for use by committees, task forces, and planning groups that are considering a digital scholarship program, re-thinking an existing digital scholarship program, or augmenting an existing program. Individuals in the group can watch the recording of a webinar and then discuss these questions as a group. A set of questions will be available for each webinar.
As you work through what you continue to offer during the pandemic, are you taking the time to think through competing needs and demands in the context of campus priorities?
Can you think of ways that you can do less with greater impact during this turbulent and uncertain time?
Which of the virtual programs and services featured in the presentations were useful for your institution, and why?
Did the presentations provide you with some new ideas of how to maintain community during the pandemic period?