Spring 2021 Plenary
March 25, 2:00-3:00 pm EDT
Over the past decade, chief information security officers (CISOs) have become more commonplace in university settings, and more recently we are seeing the emergence of chief privacy officers (CPOs). In this panel we'll explore the evolving nature of these positions and examine how they relate to each other and to the roles of the chief information officer, the university librarian, and other institutional leadership. A specific focus will be on third-party data collection via instructional technology (for example, adaptive learning platforms or e-textbooks), or through electronic journal platforms offered by major publishers, and how CISOs and CPOs become involved in decision-making and policy development in these areas.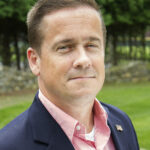 Brian Kelly has been an active member of the higher education information security community since 2007. He's participated on the EDUCAUSE Higher Education Information Security Council (HEISC) since 2009, serving on the Awareness and Training working group before joining the Security Professionals Conference Program Committee in 2015. Brian became Vice Chair of the conference in 2017 and chaired the 2018 Security Professionals Conference. He was a member of the HEISC Advisory Committee between 2016-2018. Brian is also a member of the REN-ISAC community.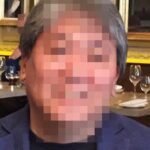 Kent Wada is chief privacy officer and director, policy and privacy for the University of California Los Angeles (UCLA) campus. Designated as the campus's first chief privacy officer, Kent addresses foundational privacy and data issues that have broad impact on the campus community, the academy, and the University mission. His office collaborates closely with other campus offices, including those with compliance authority for the protection of personal information and counterparts in the Health Sciences, to have UCLA be a good steward of data. In his role as director, policy and privacy in the Office of Advanced Research Computing, Kent works broadly with the campus and its data and IT governance functions to help shape the institutional agenda for technology policy issues of strategic concern.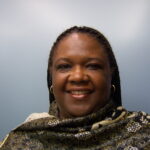 Cheryl Washington is the Chief Information Security Officer for the University of California at Davis.  Cheryl has more than 20 years of experience developing and managing IT and information security programs in higher education.  Currently, Cheryl leads the development and implementation of a comprehensive information security program that supports the academic, research, and public service mission of the University of California at Davis.  Cheryl works closely with faculty, staff, and management to implement strategies to protect personal and institutional information assets.  Cheryl is a graduate of the University of California, Los Angeles and maintains designations as a Certified Information Privacy Professional/United States (CIPP/US), Certified Information Privacy Professional/Government (CIPP/G), Certified Information Security Manager (CISM), Certified Information Systems Auditor (CISA), Certified in Risk and Information Systems Control (CRISC), and PCI Internal Security Assessor (ISA).