CNI Spring 2022 Membership Meeting
Virtual: March 21-22, 2022
In-Person: March 28-29, 2022
Westin San Diego Gaslamp Quarter
---
Opening Plenary Panel
The Privacy Landscape: Policy & Practice in the Library and University Contexts
Monday, Mar. 28, 1:00–2:15 pm PT
Clifford Lynch, CNI Executive Director, will moderate the opening plenary, which will feature a panel on university and library privacy issues. The session will bring together distinct perspectives on the issue.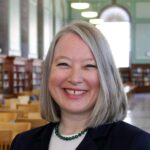 Lisa Janicke Hinchliffe is Professor and Coordinator for Information Literacy Services and Instruction in the University Library at the University of Illinois at Urbana-Champaign as well as affiliate faculty in the School of Information Sciences & Center for Global Studies. She is the PI on the IMLS-funded Prioritizing Privacy: Training to Improve Practice in Library Analytics Projects and the Mellon-funded Licensing Privacy: Model Licensing Language for Privacy projects. Lisa served on the steering committee and core working group for the NISO Privacy Principles and is a co-author of A Roadmap for Achieving Privacy in the Age of Analytics: A White Paper and A National Forum on Web Privacy and Web Analytics: Action Handbook. Her essay "Privacy in User Research: Can You?" articulates a framework for how librarians can integrate their dual commitments to user privacy and service quality improvement. Lisa is also a "chef" for The Scholarly Kitchen and a member of the ORCID and Society for Scholarly Publishing boards of directors. Website: lisahinchliffe.com Twitter: @lisalibrarian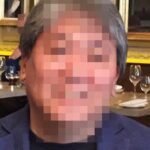 Kent Wada is chief privacy officer and director, policy and privacy for the University of California Los Angeles (UCLA) campus. Designated as the campus's first chief privacy officer, Kent addresses foundational privacy and data issues that have broad impact on the campus community, the academy, and the University mission. His office collaborates closely with other campus offices, including those with compliance authority for the protection of personal information and counterparts in the Health Sciences, to have UCLA be a good steward of data. In his role as director, policy and privacy in the Office of Advanced Research Computing, Kent works broadly with the campus and its data and IT governance functions to help shape the institutional agenda for technology policy issues of strategic concern.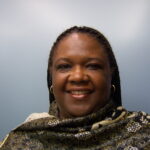 Cheryl Washington is the Chief Information Security Officer for the University of California at Davis.  Cheryl has more than 20 years of experience developing and managing IT and information security programs in higher education.  Currently, Cheryl leads the development and implementation of a comprehensive information security program that supports the academic, research, and public service mission of the University of California at Davis.  Cheryl works closely with faculty, staff, and management to implement strategies to protect personal and institutional information assets.  Cheryl is a graduate of the University of California, Los Angeles and maintains designations as a Certified Information Privacy Professional/United States (CIPP/US), Certified Information Privacy Professional/Government (CIPP/G), Certified Information Security Manager (CISM), Certified Information Systems Auditor (CISA), Certified in Risk and Information Systems Control (CRISC), and PCI Internal Security Assessor (ISA).
Closing Plenary
Lorcan Dempsey, OCLC
Tuesday, Mar. 29, 2:15–3:30 pm PT
The presentation will move through three related areas, offering some loosely interconnected observations about the research library environment. A unifying thread, and the third focus area, will be library collaboration, assessing the benefits and drawbacks of this common model of advancing library interests. In the first part, Lorcan will briefly review the outputs and influence of OCLC Research on library development and discussion. In the second, he will discuss various environmental themes and drivers that flow from this. The emphasis will be on the current environment and possible directions, while occasionally looking back.
About the Speaker
Lorcan Dempsey coordinates strategic planning and oversees the Membership and Research Division at OCLC. He has worked for library and educational organizations in Ireland, the UK, and the US. His influence on national policy and library directions is widely recognized.
In 2010 he received the National Federation of Advanced Information Services' (NFAIS) highest award, The Miles Conrad Award. He is an honorary Doctor of the Open University in the UK and has twice received an ALCTS Presidential Citation for his work with OCLC colleagues. Lorcan began his career in public libraries in his native Dublin, Ireland. Before moving to OCLC, he managed the UK higher education national investment in information services for Jisc. He is a member of the Cambridge University Library Visiting Committee. Lorcan has a BA and MLIS from University College Dublin. Read more about Lorcan's career and tenure with OCLC.