CNI Spring 2023 Membership Meeting
April 3–4
Sheraton Denver Downtown Hotel
#CNI23s
---
Opening Plenary
Council of Library & Information Resources (CLIR) Postdoctoral Fellows Panel
Monday, April 3, 1:00–2:15 pm MT
CNI has long maintained a close relationship with the CLIR Postdoctoral Fellowship Program as part of our commitment to supporting emerging leaders in the community. The panel will feature four CLIR fellows, two from the 2020 cohort to provide updates since their last panel in Spring 2021, and two fellows from the 2022 cohort, who will speak about their work and experiences. The session introduces another outstanding cadre of fellows who are exploring new forms of data-intensive scholarship, and it will include time for some conversation. CNI Executive Director Clifford Lynch will moderate the panel.
Panelists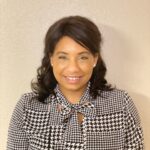 Portia D. Hopkins holds a doctorate in American Studies from the University of Maryland, College Park. As the CLIR/DLF Postdoctoral Research Associate in Data Curation for African American Studies at Rice University she teaches workshops, conducts outreach about data curation to African American activist groups in Houston, assesses and inventory local data collections, and develops best practices documents on curating data. She also participates and consults in the data curation, digital humanities, and African American studies communities at Rice and across Houston.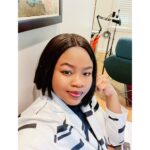 Taiwo Lasisi received her PhD in Public Administration and Policy from Old Dominion University. As a CLIR Postdoctoral Fellow in Community Data Literacy at Carnegie Mellon University, her research, called The "DaPGEF" Project, focuses on exploring the use of "data visualization to assess the problematics of greenhouse emissions and flooding", particularly in Pittsburgh, Pennsylvania. She works with the Carnegie Mellon University Libraries, Sustainability Initiatives, and Center for Shared Prosperity to promote data literacy, management, and research on the United Nations Sustainable Development Goals and environmental justice issues.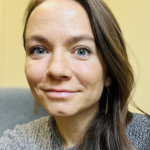 Heidi Nicholls is a historical and political sociologist of empire, settler colonialism, and race. Nicholls completed a PhD at the University of Virginia. Her dissertation research analyzed how settler colonists employed notions of whiteness to maintain and extend the U.S. empire on the continent and across Oceania. As a Mellon Postdoctoral Fellow with the Department of Sociology at Johns Hopkins University, Nicholls will work on projects directed by Black Beyond Data, including the risk and racism initiative, which focuses on the interconnections between colonization, racism, and the history of medicine.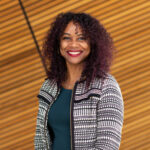 Synatra Smith is an Afrofuturist cultural preservationist focused on the ways in which Black cultural landscapes transform access to special collections and archives through a Black speculative methodology that utilizes extended reality and other digital humanities tools. In her fellowship in data curation for African American Studies at the Philadelphia Museum of Art (PMA) and the Temple University Libraries Loretta C. Duckworth Scholars Studio (Scholars Studio), she recently launched a project entitled Sacred Geographic Superimpositions, which is a spiritual scholarly endeavor to document and celebrate ephemeral Black public art in Philadelphia in a manner that transports them into the ancestral plane of the "transformative archive" to bring scholarly research and data curation out of the academy into a curated space grounded in storytelling and interpretation through story mapping and augmented reality. She also co-developed a mapping visualization entitled Philly Necrofutures to combine art historical research with data curation and visualization to address under-resourced Black collections at predominantly white institutions. Additionally, she has been researching Black artists to enhance their digital visibility through linked open data.
For more information about the program, see: https://postdoc.clir.org
Closing Plenary
The American Council of Learned Societies (ACLS) Commission on Fostering and Sustaining Diverse Digital Scholarship Panel
Tuesday, April 4, 2:15–3:30 pm MT
Convened by the ACLS with funding from the Mellon Foundation and the National Endowment for the Humanities, the Commission was established to develop recommendations on improving support, access, and sustainability of digital resources and digital humanities projects related to social and racial justice. The work has deep connections to many long-standing CNI concerns involving scholarly work in the digital age, digital preservation, and various technical and social infrastructure to support these activities.
A panel of Commission members (with an emphasis on voices that may be less familiar to the CNI community and whose work bridges scholarship and infrastructure issues) will share their views on the group's work and broad findings, as the Commission approaches a summer 2023 report release and conclusion of the current phase of its work. The panel will be moderated by James Shulman of ACLS.
Panelists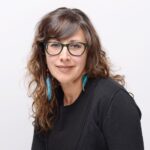 Maria Eugenia Cotera is an associate professor in the Mexican American and Latino Studies Department at the University of Texas-Austin. She holds a PhD from Stanford University's Program in Modern Thought, and an MA in English from the University of Texas. Cotera's first book, Native Speakers: Ella Deloria, Zora Neale Hurston, Jovita González, and the Poetics of Culture, (University of Texas Press, 2008) received the Gloria Anzaldúa book prize for 2009 from the National Women's Studies Association (NWSA), and her edited volume (with Dionne Espinoza and Maylei Blackwell), Chicana Movidas: New Narratives of Feminism and Activism in the Movement Era (University of Texas Press, 2018) has been adopted in courses across the country. Professor Cotera is currently the director of the Chicana por mi Raza Digital Memory Project, an online archive of oral histories and material culture documenting Chicana Feminist praxis from 1965-1985.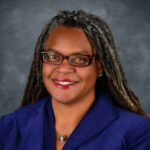 Meredith Evans was appointed director of the Jimmy Carter Presidential Library and Museum, administered by the National Archives and Records Administration (NARA) in November 2015. Evans has expertise in selection, acquisition and preservation of print, audio, visual and digital collections, management, staff development, fundraising, and community engagement. She served as the 74th President of the Society of American Archivists and held positions as Associate University Librarian at Washington University in St. Louis and the University of North Carolina Charlotte. She has written on the role and value of museums, libraries and archives and has presented at international and national conferences. Evans earned a master of library science from Clark Atlanta University, a master's degree in public history at North Carolina State University and her doctorate from the University of North Carolina at Chapel Hill.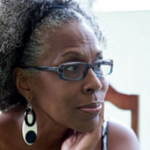 Maryemma Graham began her career as a journalist which helped to finance her graduate education and give focus to her academic and public engagement work. Her first major publication was an interview with the late novelist Frank Yerby, which appeared in Essence Magazine, establishing Yerby as an important figure in the History of Black Writing. By the 1980s, recovery work became a central component of her scholarly interests. Currently, she is University Distinguished Professor of English at the University of Kansas, where she has been since 1998. Graham is one of the most visible advocates for connecting literary studies directly with Black book history while advancing scholarship and access using technology. With her 12 books, 60 book chapters, articles, and essays, and her popular lectures in the US and abroad, she is widely known for her scholarly practice that redefines the field. Graham founded the History of Black Writing, a documentary, literary, and archival project, which has been devoted to the preservation and teaching of African American literature and culture since 1983. The House Where My Soul Lives: The Life of Margaret Walker was published by Oxford University Press in December 2022. Full bio available on her website.
We may add one or more additional Commission members and will announce changes as they occur.
For information about the Commission and its membership, see https://www.acls.org/digital-commission-sustaining-diverse-scholarship/.
Soon after the launch of the Commission, CNI invited a presentation from the Commission's Chair, Marisa Parham, to explore the vision, goals and plans guiding their work; see https://www.cni.org/topics/digital-humanities/american-council-of-learned-societies-commission-on-fostering-and-sustaining-diverse-digital-scholarship