CNI Fall 2020
Virtual Membership Meeting
November 10-December 15, 2020
#cni20f
---
Clifford Lynch, Coalition for Networked Information
Plenary
December 14, 3:00-5:00 EDT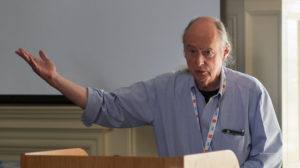 Clifford Lynch has led the Coalition for Networked Information (CNI) since 1997. He is both a past president and recipient of the Award of Merit of the American Society for Information Science, and a fellow of the American Association for the Advancement of Science and the National Information Standards Organization. His work has been recognized by the American Library Association's Lippincott Award, the EDUCAUSE Leadership Award in Public Policy and Practice, and the American Society for Engineering Education's Homer Bernhardt Award. In 2017, Lynch was selected as an Association for Computing Machinery (ACM) Fellow. He also serves as adjunct professor at Berkeley's School of Information.
---
CLIR Fellows Panel
December 15, 12:00-1:00
Cliff Lynch will moderate a panel of current CLIR fellows discussing their work and their view of the current landscape. More details are forthcoming.
---
Ithaka S+R
The Academic Research Enterprise: Structure, Leadership, Challenges, and Adaptation
December 15, 1:30-2:30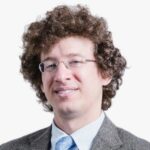 COVID-19 has yielded unprecedented challenges to higher education, and observers have understandably focused on the profound disruption to traditional on-campus residential housing and face-to-face instruction. Academic research has also faced substantial disruption, with laboratories being shuttered and fieldwork largely suspended. Nevertheless, the academic research enterprise continues to grow, is taking a number of fascinating strategic directions, and has never been more important to research universities. In this session, Ithaka S+R researchers will share findings from two major studies of the research enterprise.
One of our original priorities for 2020 was to examine the structure and leadership of the research enterprise, driven by interviews with 45 senior research officers (the vice presidents and vice provosts who oversee offices of research) from AAU, APLU, and other major research universities. Our findings examine key strategic priorities and challenges, such as generating revenue, maximizing impact, providing research support services, and managing compliance. Our report of findings will be published in December.
The pandemic has yielded widespread disruption to the research enterprise, and we recently completed a landscape review to make some sense of what we know about the disruptions where uncertainty remains. The review examines the impact on scientific research activities (including scholarly communication) and human impacts (including evidence of disparities by gender), as well as financial impacts, which are driven in part by the complex budget structure of research universities and which serve to explain some of the pressures that libraries and other research infrastructure are currently facing.
Our studies reveal emerging issues and challenges for libraries, research data services, and other stakeholders that support research.  Ithaka S+R expects to pursue additional studies about the research enterprise, and so in this session we will hope to receive robust input from the CNI community about additional directions for our work.
---
Francine Berman, Rensselaer Polytechnic Institute
Paul Evan Peters Memorial Lecture
December 15, 3:00-4:30 (EST)
Francine Berman, Edward P. Hamilton Distinguished Professor of Computer Science at Rensselaer Polytechnic Institute and Katherine Hampson Bessell Fellow at the Radcliffe Institute at Harvard University, was named the 2020 recipient of the Paul Evan Peters Award earlier this year. She will deliver the Paul Evan Peters Memorial Lecture.
Berman is widely recognized for her leadership in digital data stewardship, preservation, and cyberinfrastructure. Such infrastructure is critical to supporting data-driven research and new discovery in a broad variety of fields, including the digital humanities. Appointed by President Obama to the National Council on the Humanities, Berman has worked closely with the library and museum communities. She also co-chaired the Blue Ribbon Task Force on Sustainable Digital Preservation and Access and the National Academies Board on Research Data and Information. In 2012, she helped found the Research Data Alliance, an international, community-driven organization established to accelerate research data sharing and data-driven innovation worldwide.
Berman's efforts in these areas have focused particularly on the policy, practice, technical infrastructure, and community agreements needed to ensure the integrity and longevity of the data on which modern research relies. Her work and service have also contributed to public interest technology, an emerging area that focuses on the use of technology to enhance and empower society.
---
Code of Conduct
CNI is committed to maintaining a welcoming and inclusive environment for inquiry, constructive disagreement, and intellectual freedom and honesty. We do not tolerate personal attacks, harassment of any kind, violence, or disruptive behavior. Please be respectful of our community's diversity and generous of others' views. Please bring concerns to our attention by contacting a member of the CNI staff.