Developing a Data Driven Digital Scholarship Collaborative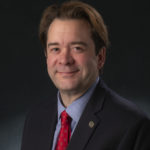 Robert H. McDonald is Dean of University Libraries, Senior Vice Provost of Online and Extended Education, and Professor at the University of Colorado at Boulder. His expertise and interests include teaching and learning technologies, open source software development, scholarly communications, and new model publishing. Robert has also been an active proponent of diversity initiatives in libraries throughout his career and is committed to creating diverse higher education spaces that are welcoming, equitable, and inclusive for all. In recent years, his research has been centered on digital libraries and large-scale humanities cyberinfrastructure. He is active professionally with a number ofnational and international organizations and conferences, including having served on the HathiTrust Board of Governors, and as general co-chair for the ACM/IEEE Joint Conference on Digital Libraries in 2013 and 2017. He also serves on the Board of Directors of the Colorado Alliance of Research Libraries. Prior to joining the CU Boulder Libraries in 2018, Robert held positions at Indiana University Bloomington, the San Diego Supercomputer Center, Florida State University, and Auburn University. He earned his Master of Library & Information Science degree at the University of South Carolina, and holds a Master of Music degree from the University of Georgia.
Building Partnerships towards Digital Scholarship in the Library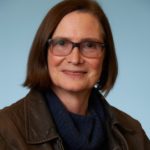 Zoe Borovsky, Ph.D., is UCLA's Librarian for Digital Research and Scholarship, where she works within the Humanities and Social Sciences division as a subject specialist with the Digital Humanities Program, and as a liaison to the Anthropology department and Archaeology Program. Zoe's interest in Digital Humanities began at UC Berkeley when she was writing her dissertation on Old Norse sagas.  At that time, scholars were just beginning to invent the field of Digital Humanities and they worked alongside librarians to build Digital Libraries. Before coming to UCLA, Zoe taught Scandinavian literature at the University of Oregon. From 2002-2011, she led the Academic Services team at UCLA's Center for Digital Humanities, working with faculty to build the Digital Humanities Program. In 2011, when the Digital Humanities minor was launched and the UCLA Library opened its Research Commons, she was nominated for and accepted her current position in the Young Research Library. In this role, she has worked to develop innovative programs within the library to support UCLA's Digital Humanities faculty, graduates, and undergraduates and to promulgate digital scholarship initiatives across the campus.
Slides
Video
Vimeo: https://vimeo.com/461423970
YouTube: https://youtu.be/Mv15eUfdEgk
Campus Discussion Questions
These questions are intended for use by committees, task forces, and planning groups that are considering a digital scholarship program, re-thinking an existing digital scholarship program, or augmenting an existing program. Individuals in the group can watch the recording of a webinar and then discuss these questions as a group. A set of questions will be available for each webinar.
What is your current staffing for supporting digital scholarship? Which staff have full-time positions in this area? What other staff contribute their time and skills? What units in the university do you collaborate with currently?
Most digital scholarship work is done collaboratively. Did the presentations give you some ideas about partners you could approach to work on some aspects of digital scholarship? Can you map out both current and potential collaborators in your institution?
How might you gain more buy-in by administrators and staff for supporting digital scholarship in your library or library/IT organization? Do you have a sense of what underlying issues or challenges may exist that would impede participation by additional staff?
Did you get some ideas for training a wider group of librarians to participate in digital scholarship activities? What might work in your organization?