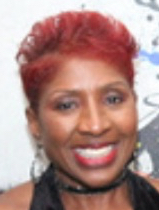 Jacqueline J. Eudell is Office Manager at the Coalition for Networked Information (CNI), a joint project of the Association of Research Libraries and EDUCAUSE, based in Washington, DC.
Jackie, who joined CNI in 1995, is responsible for CNI's day-to-day office operations, as well as managing membership inquiries, invoices, and payments. As CNI's meeting planner, Jackie supervises the logistics for CNI's semi-annual membership meetings, including contract negotiations, and she serves as principal liaison with hotel venues.
Jackie has formerly held managerial and administrative positions at the United Mine Workers of America, the National Alliance of Business, and the American Association of University Women in Washington, DC. She received a BS from Howard University in psychology and secondary education and completed graduate coursework in higher education at Howard University and the University of Oslo in Norway.
Jacqueline J. Eudell
Coalition for Networked Information
21 Dupont Circle
Washington, DC 20036
202.296.5098
jackie@cni.org