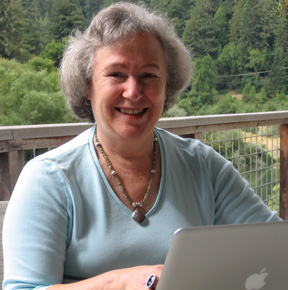 Joan K. Lippincott is the Associate Executive Director of the Coalition for Networked Information (CNI), a joint program of the Association of Research Libraries (ARL) and EDUCAUSE. CNI, based in Washington, DC, is an institutional membership organization that advances the transformative promise of networked information technology for the advancement of scholarly communication and the enrichment of intellectual productivity. She has been with CNI since 1990.
At CNI, Joan has provided leadership for programs in teaching and learning, assessment, learning spaces, and collaboration among professional groups. She is a widely published author and frequent conference speaker. She is chair of the Association of College & Research Libraries New Publications committee, past chair of the editorial board of College & Research Libraries News and is on the boards of portal and the Networked Digital Library of Theses and Dissertations (NDLTD). She serves on the Advisory Board of the Horizon Report, the EDUCAUSE Learning Initiative (ELI) Seeking Evidence of Impact project, and the Academic Commons. She has served as a consultant to many academic libraries for their information/learning commons projects.
Joan previously held positions at the libraries of Cornell University, George Washington University, Georgetown University, and SUNY at Brockport. In addition, she worked at the Research and Policy Analysis Division of the American Council on Education and the National Center for Postsecondary Governance and Finance at the University of Maryland.
Joan received her Ph.D. in higher education policy, planning, and administration from the University of Maryland, her M.L.S. from SUNY Geneseo, and an A.B. from Vassar College. She also completed graduate work at George Washington University and Cornell University.
Joan K. Lippincott
Coalition for Networked Information
21 Dupont Circle
Washington, DC 20036
202.296.5098
202.872.0884 (fax)
joan@cni.org