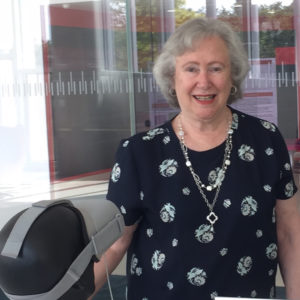 Joan K. Lippincott is Associate Executive Director Emerita at the Coalition for Networked Information (CNI), a joint program of the Association of Research Libraries (ARL) and EDUCAUSE, based in Washington, DC. Joan is a widely published author and frequent conference speaker.
Before retiring as CNI's associate executive director in December 2019, Joan provided leadership for programs in teaching and learning, learning spaces, digital scholarship, and assessment. She served on the advisory boards of the Learning Spaces Collaboratory and the Learning Space Toolkit project. In addition to serving as a consultant to many academic libraries for their space renovation projects, she has been on the planning committee for the Designing Libraries for the 21st Century conference since its inception. She served on the board of the New Media Consortium (NMC) as well as its advisory boards for the Horizon Report for both higher education and libraries. Joan was the editor of the EDUCAUSE Review E-Content column in 2018-19 and serves on the editorial board of the journal portal and the board of the Networked Digital Library of Theses and Dissertations (NDLTD). She is past chair of the Association of College & Research Libraries' (ACRL) New Publications Board, and served as a member of the ACRL task force that produced the Framework for Information Literacy for Higher Education.
Prior to joining CNI, Joan was a librarian at Cornell, Georgetown, and George Washington universities, and SUNY Brockport. Joan received her PhD in higher education policy, planning, and administration from the University of Maryland, an MLS from SUNY Geneseo, and a BA from Vassar College.
Joan K. Lippincott
Coalition for Networked Information
21 Dupont Circle
Washington, DC 20036
202.296.5098
joan@cni.org



https://orcid.org/009-0009-4287-5001