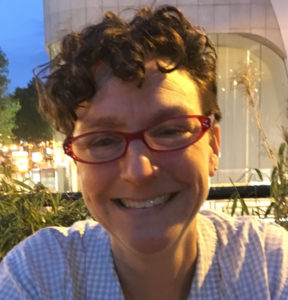 Diane Goldenberg-Hart is Assistant Executive Director at the Coalition for Networked Information (CNI), a joint project of the Association of Research Libraries and EDUCAUSE, based in Washington, DC.
Diane manages CNI's day-to-day operations; she plays a major role in organizing CNI's membership meetings and in developing initiatives that extend the reach of CNI's work.
Previously, Diane served as CNI's communications coordinator, managing CNI's communications and outreach initiatives, including the website, social media, audio-visual resources, and other information outlets.
Prior to joining CNI, Diane held various positions at Yale University, including instructional technologies librarian at Yale's Divinity School. Diane holds an MLIS and an MA in French from the University of Texas at Austin, where she also completed a 2-year internship at the Harry Ransom Center.
Diane Goldenberg-Hart
Coalition for Networked Information
21 Dupont Circle
Washington, DC 20036
202.296.5098
diane@cni.org