CNI Spring 2017 Membership Meeting
April 3-4, 2017 | Hyatt Regency, Albuquerque, NM
#cni17s
---
OPENING PLENARY
Monday, 1:15 p.m. – 2:30 p.m.
What Today's Students Have Taught Us
Alison J. Head
Project Information Literacy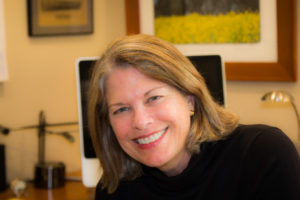 Project Information Literacy (PIL) is a series of national research studies that investigates what it is like to be a student in the digital age. Since 2008, we have surveyed and interviewed more than 13,000 college students and recent graduates from over 60 U.S. higher education institutions, making PIL the largest study of information literacy ever conducted. We seek to understand how students find information and conduct research — in their words and through their experiences — for coursework and solving information problems in their everyday lives. In this plenary talk, PIL's information-seeking model is introduced and key research takeaways are presented from PIL's different studies. Also included are examples from PIL's work about how academic librarians throughout the country are developing ways for strengthening and supporting undergraduate research and ultimately, for helping students to succeed at learning.
About the Speaker
Alison J. Head is an information scientist and social science researcher. She is the founder and director of Project Information Literacy (PIL), an ongoing, research study research study that asks: What it is like to be a student in the digital age? In a series of nine groundbreaking research studies, PIL has investigated how college students and recent graduates utilize research skills, competencies, and strategies for completing course work and for solving information problems in everyday life. Since 2008, Alison and her team of PIL researchers have interviewed and surveyed over 13,000 undergraduates at more than 60 U.S. four-year public and private universities and colleges and two-year community colleges. In a 2016, Inside Higher Education column, Barbara Fister called PIL "hands-down the most important long-term, multi-institutional research project ever launched on how students use information for school and beyond." Alison has a Ph.D. in library and information science from the University of California at Berkeley where she also received her BA. Currently, she is a Research Fellow at the metaLAB at Harvard University and a Visiting Scholar in University Libraries at the University of Nebraska. From 2011 through 2015, Alison was a Fellow and Faculty Associate at the Berkman Klein Center for Internet & Society at Harvard University.
---
CLOSING PLENARY
Tuesday, 2:15 p.m. – 3:30 p.m.
Fresh Perspectives on the Future of University-Based Publishing
Amy Brand
The MIT Press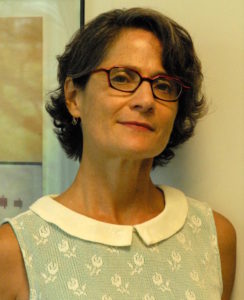 Academic libraries are taking on more active roles in support of research dissemination. Does a diminished role for university presses necessarily follow? It does not. I'll discuss the distinctive and increasingly urgent functions of the university press, and the challenge of balancing the imperatives of sustainability and openness. How do we meet the differing requirements of professional, text, and trade authors? How do we fulfill our mission to make our publications available, discoverable, and searchable in digital form now, and in perpetuity? I will also cover strategies to promote productive partnerships, and the significant benefits of closer coordination among presses, libraries, and the academic departments within their institutions.
About the Speaker
Amy Brand was named Director of the MIT Press in July 2015. Previously, she served as Vice President Academic and Research Relations and Vice President North America at Digital Science. From 2008 to 2013, Brand worked at Harvard University, first as Program Manager of the Office for Scholarly Communication and then as Assistant Provost for Faculty Appointments and Information. Before moving to Harvard, she held long-term positions as an Executive Editor at the MIT Press and as Director of Business and Product Development at CrossRef. Brand serves on the National Academy of Sciences Board on Research Data and Information, the Duraspace Board of Directors, was a founding member of the ORCID Board, and regularly advises on key community initiatives in digital scholarship. She holds a B.A. in linguistics from Barnard College and a PhD in cognitive science from MIT.