CNI Spring 2019 Member Meeting
April 8-9, 2019
St. Louis, Missouri | The Ritz-Carlton
#cni19s
---
Meeting Related Materials: Videos & Slides
Videos:
An Institutional Perspective to Rescue Scholarly Orphans
Martin Klein (Los Alamos National Laboratory) & Herbert Van de Sompel (Data Archiving and Networked Services)
Variations in Public Scholarship Works: Examining The Impact of Three Related Scholarly Digital Projects on Present and Future Resources
Wayne Morse Jr. (Emory University)
Building a Trusted Framework for Coordinating OA Monograph Usage Data
Kevin S. Hawkins (University of North Texas)
Purposeful Space Design for Libraries
Joan Lippincott (CNI), Kelly Miller (University of Miami), Thomas Hickerson (University of Calgary)
Introducing ROR: The Research Organization Registry
Maria Gould (California Digital Library – University of California Office of the President)
Design Thinking for Library Services: Library as Research Lab
Justin Schell, Meghan Sitar, Laurie Alexander (University of Michigan)
A Research Agenda for Historical and Multilingual OCR
Ryan Cordell, Northeastern University
Collecting, Correlating, Stitching, Enriching: How Commercial Publishers are Creating Value by Profiling Users
David Lacy, Temple University; Cody Hanson, University of Minnesota
Alternative RDM Service Models for Smaller Research Libraries
Andrew White, Rensselaer Polytechnic Institute
Scaling Emulation and Software Preservation Infrastructure
Seth Anderson, Yale University
Research Innovation Trends and Priorities in Canadian Research Libraries
Merrilee Proffitt,

OCLC Research;

Vivian Lewis,

McMaster University

3D Scanning & Augmented Reality to Deliver and Promote Digital Collections in Libraries & Museums
Chad Hutchens,

Tyler Kerr (

University of Wyoming)

Towards Coherence through Collective Action: Laying the Foundation for Sustainable, Open Infrastructure (Maurice York, University of Michigan; Evviva Weinraub, Northwestern University; Heather Joseph, SPARC; Katherine Skinner, Educopia Institute)
OCFL: A Community Developed Approach to Digital Preservation (Andrew Woods, DuraSpace; Rosalyn Metz, Emory University; Simeon Warner, Cornell University)
Video: Closing plenary by Michael L. Nelson, "Web Archives at the Nexus of Good Fakes and Flawed Originals"
---
Representatives from CNI member organizations gather twice annually to explore new technologies, content, and applications; to further collaboration; to analyze technology policy issues, and to catalyze the development and deployment of new projects. Each member organization may send two representatives.
Project briefings, 30-minute, 45-minute, or one-hour sessions that allow participants to interact informally about projects, initiatives, and ideas of their own choosing, are the very heart of every membership meeting. Plenary sessions are held at the beginning and end of each meeting and include presentations of CNI's latest initiatives as well as insights from national and international leaders in the networked information community.
---
Plenary Speakers
---
Kathleen Fitzpatrick, Michigan State University
Opening Plenary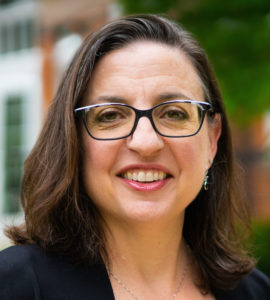 Kathleen Fitzpatrick is Director of Digital Humanities and Professor of English at Michigan State University. Prior to assuming this role in 2017, she served as Associate Executive Director and Director of Scholarly Communication of the Modern Language Association and also held an appointment as Visiting Research Professor of English at NYU. She is author of Generous Thinking: The University and the Public Good (Johns Hopkins University Press, 2019), as well as Planned Obsolescence: Publishing, Technology, and the Future of the Academy (NYU Press, 2011) and The Anxiety of Obsolescence: The American Novel in the Age of Television (Vanderbilt University Press, 2006). She is project director of Humanities Commons, an open-access, open-source network serving more than 16,000 scholars and practitioners across the humanities.
---
Michael L. Nelson, Old Dominion University
Closing Plenary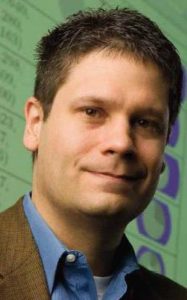 Michael L. Nelson is a professor of computer science at Old Dominion University, where he leads the Web Science and Digital Libraries Research Group, with a focus on web archiving. Prior to joining ODU, he worked at NASA Langley Research Center from 1991-2002, where he developed the NASA Technical Report Server (NTRS). He has (co-)authored over 240 technical publications and is a co-editor of OAI-PMH, OAI-ORE, Memento, ResourceSync, and Signposting.
---
Code of Conduct
CNI is committed to maintaining a welcoming and inclusive environment for inquiry, constructive disagreement, and intellectual freedom and honesty. We do not tolerate personal attacks, harassment of any kind, violence, or disruptive behavior. Please be respectful of our community's diversity and generous of others' views. If you have concerns, please talk to a member of the CNI staff. In case of emergency, dial 911.