CNI Spring 2020
Virtual Membership Meeting
March 30-May 30, 2020
#cni20s
---
Thanks to all who contributed to the meeting!

---
Videos & Slides
Slide decks & videos have been added to individual project briefing, plenary pages and YouTube and Vimeo channels.
---
The in-person Spring Member Meeting was canceled and replaced with a series of live project briefing webcasts.
Meeting registrants were sent information on how to sign up for live webcasts (continuing through Friday, May 29). Videos of most participating project briefings were made publicly available on YouTube and Vimeo.
Presenters of 30-minute and one hour sessions were sent webinar scheduling instructions (see also Information for Presenters); meeting participants were sent joining instructions. Short update presenters were contacted regarding video instructions.
---
Representatives from CNI member organizations gather twice annually to explore new technologies, content, and applications, to further collaboration, to analyze technology policy issues, and to catalyze the development and deployment of new projects. Each member organization may send two representatives.
Project briefings are the very heart of every membership meeting, allowing participants to interact informally about projects, initiatives, and ideas of their own choosing. Anyone may propose a project briefing, including groups/individuals from non-member institutions and organizations.
---
---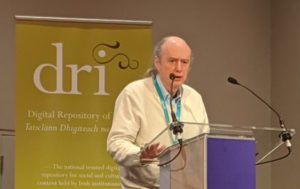 CNI Executive Director Clifford Lynch will close CNI's Spring 2020 Virtual Meeting by reflecting on the event itself and on these unprecedented times. Join us for the final session of what has been an extraordinary meeting and find out what's at the forefront of Cliff's thinking about the future given the coronavirus crisis as our community navigates uncharted territory. Following Cliff's remarks, we look forward to hearing attendees' questions, and we invite them to share their thoughts about the virtual meeting, current events, and the challenges and opportunities facing our community.
Clifford Lynch has led the Coalition for Networked Information (CNI) since 1997. He is both a past president and recipient of the Award of Merit of the American Society for Information Science, and a fellow of the American Association for the Advancement of Science and the National Information Standards Organization. His work has been recognized by the American Library Association's Lippincott Award, the EDUCAUSE Leadership Award in Public Policy and Practice, and the American Society for Engineering Education's Homer Bernhardt Award. In 2017, Lynch was selected as an Association for Computing Machinery (ACM) Fellow. He also serves as adjunct professor at Berkeley's School of Information.
---
Robert Sanderson, The Getty Trust
Opening Plenary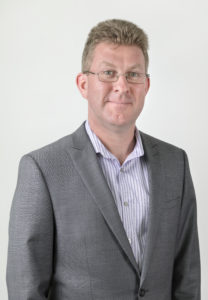 Robert Sanderson is an internationally known information scientist and expert in Linked Open Data and cultural heritage standards. He is the J. Paul Getty Trust's first Semantic Architect and is a passionate advocate for open digital cultural heritage. He is responsible for the design and direction of cultural heritage data information models and their implementation with a primary goal of striking the right balance between ease of publication and consumption, and the precision of the data's semantics. He has previously been a Standards Advocate at Stanford University, a Research Scientist at Los Alamos National Laboratory's Research Library, and a Lecturer in Computer Science at the University of Liverpool.
---
Tara McPherson, University of Southern California
Closing Plenary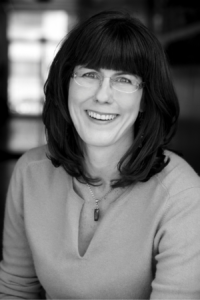 Tara McPherson is Professor and Chair in USC's School of Cinematic Arts, Director of the Sidney Harman Academy for Polymathic Study, and Faculty Chair of Visions and Voices. She is author of two award-winning books, Feminist in a Software Lab (Harvard University Press 2018) and Reconstructing Dixie (Duke 2003), as well as co-editor of Hop on Pop (Duke 2003) and Transmedia Frictions (California 2014), and editor of Digital Youth, Innovation and the Unexpected (MIT 2008.) Her scholarship engages the cultural dimensions of media with a particular interest in digital media. Here, her research focuses on the digital humanities, early software histories, gender, and race, as well as upon the development of new tools and paradigms for digital publishing, learning, and authorship.
---
Code of Conduct
CNI is committed to maintaining a welcoming and inclusive environment for inquiry, constructive disagreement, and intellectual freedom and honesty. We do not tolerate personal attacks, harassment of any kind, violence, or disruptive behavior. Please be respectful of our community's diversity and generous of others' views. If you have concerns, please talk to a member of the CNI staff. In case of emergency, dial 911.