CNI Fall 2020
Virtual Membership Meeting
November 10-December 15, 2020
#cni20f
---
Clifford Lynch, Coalition for Networked Information
Plenary
December 14, 3:00-5:00 EDT
CNI Executive Director Clifford Lynch will present the traditional December plenary, looking at developments over the past year, and discussing the prospects and emerging issues in the trans and (hopefully) post-pandemic environment and highlighting CNI's strategies and priorities in 2021 and beyond. The session will include time for questions and conversation.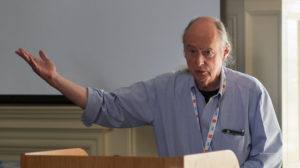 Clifford Lynch has led the Coalition for Networked Information (CNI) since 1997. He is both a past president and recipient of the Award of Merit of the American Society for Information Science, and a fellow of the American Association for the Advancement of Science and the National Information Standards Organization. His work has been recognized by the American Library Association's Lippincott Award, the EDUCAUSE Leadership Award in Public Policy and Practice, and the American Society for Engineering Education's Homer Bernhardt Award. In 2017, Lynch was selected as an Association for Computing Machinery (ACM) Fellow. He also serves as an adjunct professor at Berkeley's School of Information.
---
CLIR Fellows Panel
December 15, 12:00-1:00
CNI has long maintained a close relationship with the key CLIR Postdoctoral Fellowship Program as part of our commitment to supporting emerging leaders in our community. At CNI meetings, attendees had opportunities to meet members from each cohort of fellows and learn about their fascinating work; at this session, we will adapt that opportunity for the current virtual meeting environment. We'll hear from four CLIR fellows, about their work, and also about their concerns and challenges in the current environment. The session will include time for some conversation. CNI Executive Director Clifford Lynch will moderate the panel. Panelists will include: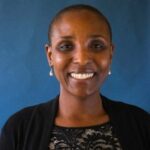 Azure Stewart is currently a CLIR Postdoctoral Fellow at New York University Libraries. She is working closely with the faculty of the New York University Bern Dibner Library as well as of the Tandon School of Engineering to research and redesign a new co-curricular instructional program for engineering students. This program seeks to provide students with an opportunity to be exposed to and to improve their professional skills. She received her PhD in Education and is an interactional ethnographer whose research examines the social practices that are context-specific within different academic disciplines.
Brian A. Robinson is from Charlotte, North Carolina, a graduate of North Carolina Central University, and obtained his Ph.D. in American history from the University of South Carolina. His research interests are Slavery Studies, African American History, Southern Education, the history of Concepts, and digital history. He currently serves as a CLIR Fellow of African American Studies data curation at UNCG, working with the People Not Property-Slave Deeds of North Carolina project and a digital textbook on the brief history of slavery in North Carolina with emphasis on freedom seekers.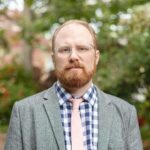 Christian Casey is an Egyptologist by training and currently the CLIR Postdoctoral Fellow in the Institute for Study of the Ancient World (ISAW) Library at New York University, where he works on projects related to digital humanities and broadening access to scholarly resources. Christian continues research on his dissertation topic, encoding the Demotic script in order to apply computational methods to the study of Demotic texts. He also create tools for the study of Egyptian and the use of Unicode hieroglyphs.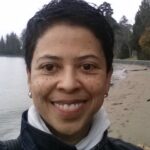 Nicté Fuller Medina is the inaugural CLIR Fellow in Data Curation in Latin American and Caribbean studies at the UCLA Library. She holds a PhD in linguistics (University of Ottawa) and specializes in language contact, Creole studies, multilingual speech and the creation of community-centered digital repositories. She leads two projects: Language Contact in Belize and Language, Culture and History: Belize in a Digital Age. The latter project employs a decolonial framework to procure, digitize, repatriate and make legacy data available to scholars, students and community members.
---
Ithaka S+R
The Academic Research Enterprise: Structure, Leadership, Challenges, and Adaptation
December 15, 1:30-2:30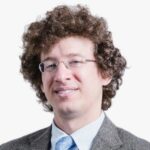 COVID-19 has yielded unprecedented challenges to higher education, and observers have understandably focused on the profound disruption to traditional on-campus residential housing and face-to-face instruction. Academic research has also faced substantial disruption, with laboratories being shuttered and fieldwork largely suspended. Nevertheless, the academic research enterprise continues to grow, is taking a number of fascinating strategic directions, and has never been more important to research universities. In this session, Ithaka S+R researchers will share findings from two major studies of the research enterprise.
One of our original priorities for 2020 was to examine the structure and leadership of the research enterprise, driven by interviews with 45 senior research officers (the vice presidents and vice provosts who oversee offices of research) from AAU, APLU, and other major research universities. Our findings examine key strategic priorities and challenges, such as generating revenue, maximizing impact, providing research support services, and managing compliance. Our report of findings will be published in December.
The pandemic has yielded widespread disruption to the research enterprise, and we recently completed a landscape review to make some sense of what we know about the disruptions where uncertainty remains. The review examines the impact on scientific research activities (including scholarly communication) and human impacts (including evidence of disparities by gender), as well as financial impacts, which are driven in part by the complex budget structure of research universities and which serve to explain some of the pressures that libraries and other research infrastructure are currently facing.
Our studies reveal emerging issues and challenges for libraries, research data services, and other stakeholders that support research.  Ithaka S+R expects to pursue additional studies about the research enterprise, and so in this session we will hope to receive robust input from the CNI community about additional directions for our work.
---
Francine Berman, Rensselaer Polytechnic Institute
Paul Evan Peters Memorial Lecture: 21st Century Data:  The First 30 Years
December 15, 3:00-4:30 (EST)
Francine Berman, Edward P. Hamilton Distinguished Professor of Computer Science at Rensselaer Polytechnic Institute and Katherine Hampson Bessell Fellow at the Radcliffe Institute at Harvard University, was named the 2020 recipient of the Paul Evan Peters Award earlier this year. She will deliver the Paul Evan Peters Memorial Lecture.
The first 20 years of the 21st century have taken us from Y2K to Cambridge Analytica to a global pandemic that has accelerated the use of information technology as critical infrastructure.  The next ten years will continue this trajectory and deepen the integration of our physical, biological and cyber worlds.  How have we risen to the challenges of the Information Age in the 21st century?  How can we rise to the challenges and opportunities of the next 10 years?  In this presentation – part chronicle and part memoir – Fran Berman reviews the first 30 years of our data-driven century.
---
Code of Conduct
CNI is committed to maintaining a welcoming and inclusive environment for inquiry, constructive disagreement, and intellectual freedom and honesty. We do not tolerate personal attacks, harassment of any kind, violence, or disruptive behavior. Please be respectful of our community's diversity and generous of others' views. Please bring concerns to our attention by contacting a member of the CNI staff.