A Panel Discussion Moderated by CNI Associate Executive Director Emerita Joan Lippincott
Dan Cohen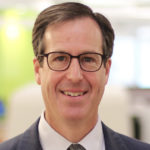 Dan Cohen is the Vice Provost for Information Collaboration, Dean of the Library, and Professor of History at Northeastern University. His work has focused on the impact of digital media and technology on all aspects of knowledge and learning, from the nature of libraries and their evolving resources, to twenty-first century research techniques and software tools, to the changing landscape of communication and publication. He has directed major initiatives that have helped to shape that future.
Prior to his tenure at Northeastern, he was the founding Executive Director of the Digital Public Library of America, which brought together the riches of America's libraries, archives, and museums, and made them freely available to the world. Through a partnership with President Obama, nonprofits, and publishers, DPLA also distributed thousands of award-winning ebooks for free to millions of in-need children.
Before DPLA, Dan was a Professor of History in the Department of History and Art History at George Mason University and the Director of the Roy Rosenzweig Center for History and New Media. There he oversaw projects ranging from PressForward to the September 11 Digital Archive to the popular Zotero research tool. He also founded Digital Humanities Now, which highlights the best work in digital humanities.
Thomas Hickerson
Thomas Hickerson formerly served as Vice Provost for Libraries and Cultural Resources and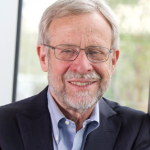 University Librarian at the University of Calgary. There he exercised principal responsibility for the programmatic design of the Taylor Family Digital Library and a high-density storage facility, a $205 million capital project.
Tom came to Calgary after an extensive career as an archivist and technology innovator at Cornell University. In 2001, he was named a Computerworld Honors Program Laureate recognizing his contributions to the "use of information technologies for the benefit of society."
He is a Fellow and former President of the Society of American Archivists and served on the Executive Committee of the International Council on Archives. He served as President of the Canadian Association of Research Libraries, as a SPARC Steering Committee member, and as a member of the Board of the Association of Research Libraries. He is also founder of the Designing Libraries for the 21st Century conference series.
Tom recently served as lead investigator for major research projects sponsored by The Andrew W. Mellon Foundation, including Multidisciplinary Research Infrastructure: The Role of 21st Century Libraries; Renewing Access to Culturally Significant Audiovisual Recordings; and Academic Research and University Libraries: A New Model for Collaboration.
Patricia Hswe
Patricia Hswe is the program officer for Public Knowledge at The Andrew W. Mellon Foundation, which she joined in 2016.  Previously, she worked in the libraries at Penn State University, where she co-founded the department of publishing and curation services (now the department of research informatics and publishing).  Originally a Russian literature scholar, Patricia holds a PhD from Yale University in Slavic languages and literatures.  She also received an AB in Russian language and literature from Mount Holyoke College and an MS in library and information science from the University of Illinois.  Patricia has headed a variety of committees in professional associations, including the Committee on Information Technology, in the Modern Language Association, and the Research and Scholarly Environment Committee in the Association of College and Research Libraries.  She is currently the Communications Officer in the Executive Council of the Association for Computers and the Humanities.Vi
Video
Vimeo: https://vimeo.com/468024633
YouTube: https://youtu.be/w9iWILMc4nM
Campus Discussion Questions
These questions are intended for use by committees, task forces, and planning groups that are considering a digital scholarship program, re-thinking an existing digital scholarship program, or augmenting an existing program. Individuals in the group can watch the recording of a webinar and then discuss these questions as a group. A set of questions will be available for each webinar.
If you are just beginning a digital scholarship program, what do you think are the most likely areas in which you can develop successful services and collaborations? If you are moving your program to the next level, what are the areas in which you believe you can have the most impact?
What are some of the major roadblocks that you face in developing your digital scholarship program and what are some steps you can take to overcome those roadblocks?
What kinds of communication strategies can you develop during the pandemic to promote your existing program and reach out to current and new partners at your institution?