CNI Spring 2020
Virtual Membership Meeting
#cni20s
Clifford Lynch, Coalition for Networked Information
Close of the Virtual Meeting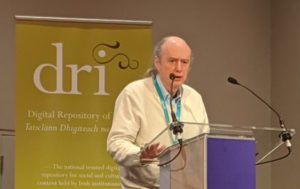 CNI Executive Director Clifford Lynch will close CNI's Spring 2020 Virtual Meeting by reflecting on the event itself and on these unprecedented times. Join us for the final session of what has been an extraordinary meeting and find out what's at the forefront of Cliff's thinking about the future given the coronavirus crisis as our community navigates uncharted territory. Following Cliff's remarks, we look forward to hearing attendees' questions, and we invite them to share their thoughts about the virtual meeting, current events, and the challenges and opportunities facing our community.
Clifford Lynch has led the Coalition for Networked Information (CNI) since 1997. He is both a past president and recipient of the Award of Merit of the American Society for Information Science, and a fellow of the American Association for the Advancement of Science and the National Information Standards Organization. His work has been recognized by the American Library Association's Lippincott Award, the EDUCAUSE Leadership Award in Public Policy and Practice, and the American Society for Engineering Education's Homer Bernhardt Award. In 2017, Lynch was selected as an Association for Computing Machinery (ACM) Fellow. He also serves as adjunct professor at Berkeley's School of Information.
---
OPENING PLENARY
Monday, March 30, 2020
4 p.m. – 5:15 p.m. (EDT)
It's 2020 … Where is my Flying Car and Cultural Heritage Research Data Ecosystem?
Robert Sanderson
Semantic Architect
The Getty Trust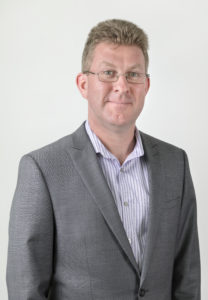 The Web is the world's largest information system and is now 30 years old. It has fundamentally shifted almost every aspect of culture with instant, ubiquitous, free access to … advertising. The web's dad, Sir Tim Berners-Lee, wanted it to grow up to provide instant, ubiquitous, free access to knowledge, but somewhere along the way it was seduced by the glitter and fast life-style of commercialization. This is just one of many factors meaning that, despite it being 2020, we still do not have flying cars, and more importantly we still do not have a connected ecosystem of research quality data about our cultural heritage.
There have been, and continue to be, many initiatives to address the social, technological, financial and policy-based challenges that throw up roadblocks towards achieving this vision. However, it is hard to tell whether we are making progress, or whether we are eternally waiting for the hyperloop that will never come. If we are to ever be able to answer research questions that require a broad, international corpus of cultural data, then we need an ecosystem that can be characterized with 5 "C"s: Collaborative, Consistent, Connected, Correct and Contextualized. Each of these has implications for the sustainability, innovation, usability, timeliness and ethical considerations that must be addressed in a coherent and holistic manner. As with autonomous vehicles, technology (and perhaps even machine "intelligence") is a necessary but insufficient component.
In this presentation, I will frame and motivate this grand challenge and propose where we can build connections between the academy, the cultural heritage sector, and industry. The discussion will explore the issues, and highlight some of the successful endeavors and more approachable opportunities where, together, progress can be made.
Sanderson Spring 2020 Keynote Presentation
About the Speaker
Robert Sanderson is an internationally known information scientist and expert in Linked Open Data and cultural heritage standards. He is the J. Paul Getty Trust's first Semantic Architect and is a passionate advocate for open digital cultural heritage. He is responsible for the design and direction of cultural heritage data information models and their implementation with a primary goal of striking the right balance between ease of publication and consumption, and the precision of the data's semantics. He is a co-chair of the Linked Art SIG, and a member of the CIDOC-CRM SIG in ICOM. He is chair of the JSON-LD Working Group in the W3C, a specification editor and long-standing leader in the IIIF community, and on the advisory boards of many projects in the digital cultural and knowledge sector including the American Art Collaborative, Annotating All Knowledge, and Art Information Commons. He has previously been a Standards Advocate at Stanford University, a Research Scientist at Los Alamos National Laboratory's Research Library, and a Lecturer in Computer Science at the University of Liverpool. Previous projects and collaborations include the Open Annotation Collaboration and subsequent W3C standard, NISO/OAI's ResourceSync, Memento, SRW/SRU, and the Cheshire information retrieval system. His Ph.D. focused on an interdisciplinary digital edition of a Medieval French manuscript chronicling the hundred years war.
---
CLOSING PLENARY
Tuesday, March 31, 2020
4 p.m. – 5:15 p.m. (EDT)
Reflections on Twenty Years of Designing Digital Scholarship
Tara McPherson
Prof. and Chair, School of Cinematic Arts
University of Southern California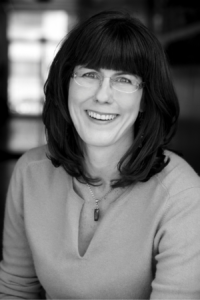 This talk considers two digital scholarship projects helmed by Tara McPherson and her colleagues, the multimedia journal Vectors (first presented at CNI in 2005) and the software platform Scalar. Reflecting on twenty years of digital design, the presentation takes a hard look at the many challenges faced by each project including issues of authorship, collaboration, funding, access, preservation, and scalability. In doing so, McPherson gleans lessons that might be learned from the successes and failures of these endeavors for the future of digital scholarship in the academy. She draws from her recent monograph, Feminist in a Software Lab: Difference and Design (Harvard, 2018) and argues that, while challenging, it is still crucial that scholars, librarians, and designers enter the technological fray in order to expand the possibilities for our digital futures in a time of corporate consolidation.
McPherson Spring 2020 Keynote Presentation
About the Speaker
Tara McPherson is Professor and Chair in USC's School of Cinematic Arts, Director of the Sidney Harman Academy for Polymathic Study, and Faculty Chair of Visions and Voices. She is author of two award-winning books, Feminist in a Software Lab (Harvard University Press 2018) and Reconstructing Dixie (Duke 2003), as well as co-editor of Hop on Pop (Duke 2003) and Transmedia Frictions (California 2014), and editor of Digital Youth, Innovation and the Unexpected (MIT 2008.) Her scholarship engages the cultural dimensions of media with a particular interest in digital media. Here, her research focuses on the digital humanities, early software histories, gender, and race, as well as upon the development of new tools and paradigms for digital publishing, learning, and authorship. Her current book project investigates the use of online platforms in the spread of hate and white supremacy. She was Founding Editor of the pioneering multimedia journal Vectors and is a lead PI of the online platform, Scalar. She has received funding from the Mellon, Ford, Annenberg, and MacArthur Foundations, as well as from the NEH.