Spring 2021 Plenary
March 24, 3:00-4:00 pm EDT
Clifford Lynch will moderate this panel that will focus on prospective implications for the BIG collection as it deals with electronic resource licensing and transformative agreements with publishers.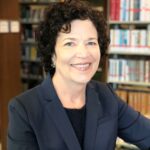 Krisellen Maloney is an innovative and energetic leader with a demonstrated ability to engage successfully with the challenges facing a 21st century library. As vice president for information services, university librarian, and Distinguished Professor at Rutgers, The State University of New Jersey, since 2015, Maloney has led a major reorganization of the library system, making fundamental changes to the infrastructure to capture efficiencies of scale and reduce costs while expanding services in a manner that is flexible and adaptable to local campus needs. As a member of the Big Ten Academic Alliance's (BTAA) Steering Committee, Maloney is a key contributor to the BIG Collection initiative, which seeks to implement the necessary systems, policies, and services needed to create an integrated user experience for the networked collections of all the consortium's institutional members.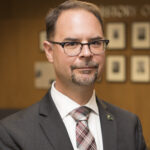 Joseph A. Salem, Jr. is the Dean of Libraries at Michigan State University. Prior to this appointment,  he served as Associate Dean for Learning, Undergraduate Services and Commonwealth Campus Libraries at Penn State University. He has published and presented widely on open educational resources, student engagement, teaching and learning, library assessment, and library management. Dr. Salem earned his PhD in Evaluation and Measurement and MLS from Kent State University. He has served as psychometrician on two national information literacy initiatives, Project SAILS (Standardized Assessment of Information Literacy Skills) and the K-12 TRAILS (Tool for Real-Time Assessment of Information Literacy Skills). He also served as an ARL Leadership Fellow from 2016 to 2017 and was recognized as the 2017 Kent State School of Library and Information Science Alumnus of the Year.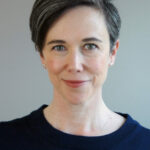 Claire Stewart has served as professor and Dean of Libraries at University of Nebraska-Lincoln (UNL) since August 1, 2019. In addition to serving as chief administrative officer for the Libraries, she is chair of the University of Nebraska Consortium of Libraries Executive Committee, and co-sponsors, with the Dean of the College of Arts and Sciences, the Center for Digital Research in the Humanities (CDRH). Stewart's scholarly interests include information policy and curation structures. She has published and presented on copyright, open access, data management, curation and preservation. She is active on committees in the Big Ten Academic Alliance and the Association of Research Libraries.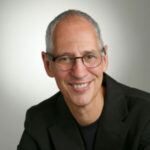 John Wilkin leads one of the largest academic research libraries in North America. UIUC's library faculty and academic professionals bring a strong research agenda to addressing a wide array of challenges. Current initiatives include the establishment of a substantial Research Data Service, efforts to shape new forms of scholarly communication (as part of the Mellon-funded Publishing Without Walls initiative), and leveraging UIUC's substantial collection for digitization and shared print initiatives. Wilkin shaped early markup and online text access through a number of efforts, culminating with leading the Humanities Text Initiative. As director of the Digital Library Production Service, he led in the conversion of materials and online access for efforts such as the Making of America. He was the lead librarian in creating the first legal agreement for the Google Books project, and helped coordinate the associated library production processes. In 2008, he was appointed the founding executive director of HathiTrust.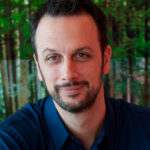 As the Director of Library Initiatives for the Big Ten Academic Alliance, Maurice York is responsible for coordinating collective action at scale amongst the research libraries of the BTAA towards their commitment to realizing an interdependent, networked future. The central initiative in Maurice's portfolio is the BIG Collection, a comprehensive strategy to strengthen an interdependent future for the 15 world-class research libraries of the BTAA by join the separate collections into one collection, shared and fully networked, across all physical and digital domains.