Spring 2021 Plenary
March 26, 12:00-1:00 pm EDT
CNI has long maintained a close relationship with the key CLIR Postdoctoral Fellowship Program as part of our commitment to supporting emerging leaders in our community. At CNI meetings, attendees had opportunities to meet members from each cohort of fellows and learn about their fascinating work; at this session, we will adapt that opportunity for the current virtual meeting environment. We'll hear from four CLIR fellows, about their work, and also about their concerns and challenges in the current environment. The session will include time for some conversation. CNI Executive Director Clifford Lynch will moderate the panel.
Panelists: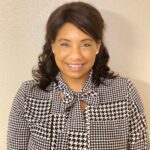 Portia D. Hopkins holds a doctorate in American Studies from the University of Maryland, College Park. As the 2020-2022 CLIR/DLF Postdoctoral Research Associate in Data Curation for African American Studies at Rice University she teaches workshops, conducts outreach about data curation to African American activist groups in Houston, assesses and inventories local data collections. She is currently leading two Oral History Projects about African American Life in Houston, and working to develop best practices documents on data curation Rice and across Houston. Hopkins is the recipient of the Bode-Wise American Studies Fellowship and the Wiley Dissertation Fellowship at the UMD. Before pursuing her doctorate, she earned a Bachelors in History from Texas Christian University in 2006 and a Masters in American Studies from the University of Alabama in 2008.She is interested in oral history research, grassroots social movements and the ways in which African American History is remembered in the 21st century. She has taught courses at The University of Alabama, The University of Maryland, The University for Houston- Clear Lake and with the Honors Program at Lee College.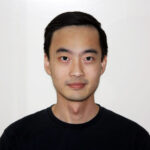 Luling Huang (Carnegie Mellon University) received his Ph.D. in Media and Communication from Temple University, with a concentration in belief change and quantitative research methods. As Postdoctoral Fellow in Data Curation for Energy Social Science, he will work jointly with the Scott Energy Institute faculty and CMU Libraries staff to promote best practices of research data management and contribute to energy science research projects regarding data curation and visualization.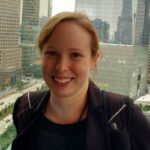 Jennifer Ross is the Digital Humanities Network Postdoctoral Fellow at the University of Toronto's Jackman Humanities Institute. She researches contemporary American literature, literary and cultural theory, critical disaster and terrorism studies, and the digital humanities. Her manuscript, "Insurgents on the Bayou: Hurricane Katrina, Counterterrorism, and Literary Dissent on America's Gulf Coast," explores forms of political resistance put forward in literature and film produced after the flooding of New Orleans in 2005. In 2019, Jennifer was awarded the Michael R. Halleran Dissertation Completion Fellowship from William & Mary, as well as earned an Honorable Mention from the Ford Foundation Dissertation Completion Fellowship. Her research can be found in two forthcoming edited volumes, Transnational Spaces: Intersections of Cultures, Languages, and Peoples (Vernon Press 2020) and Liberal Disorder: Emergency Politics, Populist Uprisings, and Digital Dictatorships (Routledge 2020).
Synatra Smith earned her Ph.D. in Global and Sociocultural Studies with a concentration in Anthropology from Florida International University. Her research focuses on the creation, perpetuation, and transformation of the socio-political intersectional Black cultural landscape with special attention to the ways in which virtual and physical space are used as environments to conceptually and practically transform Black identification processes as well as the material culture that contributes to this phenomenon. She has been working in the galleries, libraries, archives, and museums (GLAM) field for the past five years, officially in museum education but she's also curated, worked in collections, managed an outreach initiative, etc. 
In her current position with the Philadelphia Museum of Art Library and Archives and the Temple University Libraries Loretta C. Duckworth Scholars Studio, she is exploring the myriad ways in which Black artists and scholars in Philadelphia reimagine and conceptualize their communities. She is working on capturing a broad spectrum of materials, from murals, zines/comics, posters, fashion/cosplay/textiles, and performance art, to 3 dimensional models of sculptures and monuments and using linked data and mapping tools for data visualization. Outside of this fellowship, She's working on a multi-chapter report to historically contextualize the use of racially restrictive deed covenants in 
Hyattsville, Maryland
as a federally-sanctioned method of residential segregation during the first half of the twentieth century.