CNI Spring 2022 Membership Meeting
Virtual: March 21-22, 2022
In-Person: March 28-29, 2022
Westin San Diego Gaslamp Quarter
---
See also Project Briefings and Plenary Sessions.
---
Virtual Invited Sessions
Jisc: Insights from New CEO Heidi Fraser-Krauss
Tuesday, Mar. 22, 1:00–1:30 pm EST
Heidi Fraser-Krauss, Jisc CEO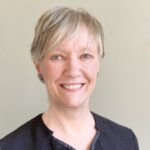 Jisc is a not-for-profit membership organisation that provides the UK universities, colleges and skills sectors with a shared digital infrastructure. Fraser-Krauss studied psychology and management studies at the University of Glasgow, and started her career as a researcher studying how communication in the workplace supports innovation.
She has since held a variety of Board level leadership roles in higher education, most recently as executive director of corporate services at the University of Sheffield. In Sheffield she had strategic responsibility for all the core corporate services including IT, HR, Communications and Estates and Facilities. Prior to Sheffield, she spent eight years at the University of York, where, she held a variety of roles including deputy registrar and director of corporate and information services. Over the years her work has covered high-performance computing for research, library and archives, planning and strategic change, and leading the technology change team at the University of St Andrews.
She was a member of UCAS council for eight years, chair of Universities and College Information Systems Association (UCISA), and chair of the Russell Universities Group IT Directors (RUGIT). In 2017 she was named as female CIO of the year by Computing Magazine. She recently became a governor of York College my local FE provider.
---
American Council of Learned Societies: Commission on Fostering and Sustaining Diverse Digital Scholarship
Tuesday, Mar. 22, 4:45–5:15 pm EST
Marisa Parham, Chair of the Commission for Fostering and Sustaining Diverse Digital Scholarship and Professor, University of Maryland, College Park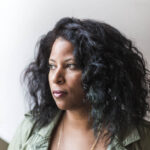 The American Council of Learned Societies' new commission, 
Fostering and Sustaining Diverse Digital Scholarship, explores and supports
 the future of digital work in the humanities.
The commission, which is funded by The Andrew W. Mellon Foundation and the National Endowment for the Humanities, includes many members of the CNI community. Chair Marisa Parham
 will share the commission's vision, goals and plans.  
More information is available at https://www.acls.org/digital-commission-sustaining-diverse-scholarship/
About the Speaker: Marisa Parham is Professor of English and Digital Studies at the University of Maryland, where she serves as director for the African American Digital Humanities initiative (AADHUM), and is the associate director for the Maryland Institute for Technology in the Humanities (MITH). She also co-directs the Immersive Realities Lab for the Humanities, which is an independent workgroup for digital and experimental humanities (irLhumanities). At Maryland, Parham also holds faculty-affiliation with the departments of African and African American Studies, American Studies, and the Harriet Tubman Department of Women, Gender, and Sexuality Studies.
Parham holds a PhD in English and Comparative Literature from Columbia University, and is the author of 
Haunting and Displacement in African-American Literature and Culture
, 
The
African-American Student's Guide to College
, and is co-editor of 
Theorizing Glissant: Sites and Citations
. She has also carried fellowships and residencies at the Huntington Library, The WEB DuBois Center at Harvard University, and the School for Criticism and Theory. From 2001 – 2021 she served as 
Professor of English
, Faculty Diversity and Inclusion officer, and 
Mellon Mays program advisor
 at Amherst College, where in 2018 she was awarded 
the Jeffrey B. Ferguson Teaching award
. She is also a former director (2013-2017) of 
Five College Digital Humanities,
 serving Amherst, Hampshire, Mt. Holyoke, and Smith Colleges, and University of Massachusetts-Amherst.
---
Virtual Event Wrap-Up with Invited Guests
Day One:
Jessica Davila, Director of Digital Strategies and Scholarship, The Claremont Colleges
Robert Hilliker, Associate Provost, Rowan University
Alison Hitchens, Associate University Librarian, Collections, Technology, Scholarly Communication, University of Waterloo
Day Two:
Rosalyn Metz, Associate Dean, Emory University
Francena Turner, CLIR Fellow/Postdoctoral Fellow, Maryland Institute for Technology in the Humanities
---
In-Person Invited Sessions
Cloud Labs: A Conversation about Implications for Libraries and Research Data Management
Monday, Mar. 28, 4:15–5:00 pm PT
Keith Webster, 

Dean of University Libraries, Carnegie Mellon University
Clifford Lynch, Executive Director, CNI

At the Fall 2021 CNI Member Meeting, a team from Carnegie Mellon University and Emerald Cloud Lab gave a high-level presentation on cloud lab technology generally and on Carnegie Mellon's strategic initiative to build a dedicated cloud lab to support its institutional community. For those who did not see the presentation, the video is available and is important background to this session. Watch "Carnegie Mellon University's Cloud Lab Project."

It is clear that the adoption of cloud lab technology at scale has broad implications for research data management practices and the role of the library in supporting these practices; it may also open up additional new roles for the library. We'll have a conversation to explore the initial thinking about these issues at CMU. We will also speculate a bit about issues and requirements that will likely arise if we see significant adoption of this technology by multiple leading research institutions.
---
LEADING: Data Science Innovation Across Our National Digital Infrastructure
Monday, Mar. 28, 5:15–6:00 pm PT
Fellows:
Amanda Whitmire
Head Librarian & Bibliographer, Stanford University
LEADING Site: Academy of Natural Sciences
Chris Wiley
PhD Student, University of Illinois—Urbana Champaign
LEADING Site: Montana State University
Chenyue Jiao
PhD Student, University of Illinois—Urbana Champaign
LEADING Site: University of New Mexico with Montana State University
Ateanna Uriri
Metadata Librarian, University of Texas at Rio Grande Valley
LEADING Site: California Digital Library
Chris Rauch
PhD Student, Drexel University
LEADING Site: California Digital Library
Principal Investigators:
Jake Williams, Drexel University
Jane Greenberg, Drexel University
Kenning Arlitsch, Montana State University
Rachel Frick, OCLC
Erik Mitchell, University of California, San Diego
The LIS (Library and Information Science) Education and Data Science Integrated Network Group (LEADING) is a Laura Bush 21st Century Librarian National Digital Infrastructures and Initiatives project, supported by the Institute of Museum and Library Services. LEADING is preparing a diverse, nation-wide cohort of LIS doctoral students and early/mid-career librarians for data science endeavors. LEADING '21 included 24 Fellows, partner members and mentors from libraries, archives, and related initiatives across the U.S., and core team-members four key hubs: Drexel University, OCLC, Montana State University, and the University of California San Diego. This presentation will provide a brief overview of LEADING's structure and feature LEADING fellows who will give brief summaries of their data science projects. The wrap-up discussion will also highlight plans for LEADING '22. Read more about the project.
---
Towards an Open Global Cyberinfrastructure Enabling Digital Research
Tuesday, Mar. 29, 9:00–10:00 am PT
Frank Wuerthwein, Director, San Diego Supercomputer 
Center
Research in data-intensive fields is a team sport. Teams are increasingly both multi-disciplinary and multi-institutional, depending on ever more rapid access to ever larger and more heterogeneous data from locations all over the world. Wuerthwein will describe how innovations in cyberinfrastructure across multiple projects are building interoperable global data and compute federations that address these challenges. He will cover both what exists today, what is emerging within the next couple years, and what the team aspires to long term. Along the way, he will provide examples of various sciences that use these global compute and data federations they are building. This session is an update to and continuation of Larry Smarr's 2018 closing plenary at CNI "Towards a High-Performance National Research Platform Enabling Digital Research."