CNI Spring 2016 Membership Meeting
April 4-5, 2016
San Antonio, TX
Opening Plenary | Closing Plenary
---
OPENING PLENARY
Monday — 1:15 p.m. to 2:15 p.m.
Defining the Scholarly Record for Computational Research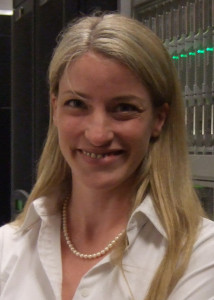 Questions have arisen regarding the reproducibility of published findings across the scholarly literature, from psychology to biology to machine learning and more. In this talk I will present a way of unpacking the notion of reproducibility into three types: empirical, statistical, and computational (Stodden 2013a) which frames the scope and sources of the problem. Resolving reproducibility involves engaging an interlocking set of stakeholders, including institutions, libraries, scholarly societies, funding agencies, publishers, and the researchers themselves, creating a complex collective action problem. I will present advances that takes these stakeholder roles into account, including empirical results on data and code publication policies by journals (Stodden 2013b); the pilot project http://ResearchCompendia.org for understanding the role of data and code access in resolving reproducibility; and the "Reproducible Research Standard" for ensuring the distribution of legally re-usable data and code (Stodden 2009). For more background on this research see my recent co-edited books "Implementing Reproducible Research" and "Privacy, Big Data, and the Public Good" and articles on my website http://stodden.net.
About the Speaker
Victoria Stodden is an associate professor in the Graduate School of Library and Information Science at the University of Illinois at Urbana-Champaign. She completed both her PhD in statistics and her law degree at Stanford University. Her research centers on the multifaceted problem of enabling reproducibility in computational science, including studying adequacy and robustness in replicated results, designing and implementing validation systems, developing standards of openness for data and code sharing, and resolving legal and policy barriers to disseminating reproducible research. She is the developer of the "Reproducible Research Standard," a suite of open licensing recommendations for the dissemination of computational results, and winner of the Kaltura Prize for Access to Knowledge Writing.
Presentation (PDF)
---
CLOSING PLENARY
Tuesday — 2:15 p.m. to 3:30 p.m.
Activist Stewardship:
The Imperative of Risk in Collecting Cultural Heritage
Todd Grappone, Associate University Librarian for Digital Initiatives and Information Technology, University of California, Los Angeles
Lisa McAulay, Interim Head, Digital Library Program, University of California, Los Angeles
Heather Briston, University Archivist, University of California, Los Angeles
Roughly six months ago, the British Library (BL) dismayed scholars by canceling its plans to be a digital repository for the Taliban Sources Project, a digital collection of documents and materials that document the Taliban regime in Afghanistan. The BL cited both copyright law and Britain's counter-terrorism laws as reasons it could not continue the project, but academics criticized the Library for its failure to host information out of fear. As those of us in the information profession know, information is powerful and sometimes dangerous, and for many generations librarians have vowed to keep information accessible no matter its potential for inspiring change, revolution, or destruction. Research libraries do and should take risks in accessioning materials that may exposure the institution to potential threats.
At the University of California, Los Angeles (UCLA) Library, we have a tradition of stewarding radical collections, including archives about cult religions such as the Syanon movement and some collections that were routinely destroyed by adversaries such that only photocopies are provided to patrons now. Currently we are working to build a large collection of digital materials from across the world that document various social and political movements, including content from the formative days of Communist China, North Korea, Scientology and the Iranian Green Movement. In the era of widely accessible information, what is the risk and responsibility of a hosting institution of information related to political and social movements.
The panel will present content from the UCLA archive, discussions of building the archives and establishing collaborations with non-governmental organizations and dissidents, and measure what we have put in place to ensure security and privacy. The presentation will also include discussion of how to align a risk-taking culture to the mission of your institution and make these radical collections available for scholarship.