Webinar 1: Directions in Digital Scholarship: Support for Digital, Data-Intensive, and Computational Research in Three Libraries
April 20, 2023
Panelists:
Nicky Agate (she/her) is currently the Snyder-Granader Assistant University Librarian for Research Data and Digital Scholarship at the University of Pennsylvania and a co-PI on the Mellon-funded HuMetricsHSS initiative, a project that has been working with research-intensive institutions to help them align their indicators of success and decision-making systems with their values since 2015. A member of ACRL's Research and Scholarly Environment Committee,  she is passionate about promoting open, equitable, and ethical research and scholarship; nurturing interdisciplinary communities of practice; facilitating research communication beyond the academy; and advocating for the value and recognition of scholarly work beyond the article and monograph. Nicky is a keen cyclist and an avid reader of speculative fiction, and holds a PhD in French literature from NYU and an MFA in Literary Translation from the University of Iowa.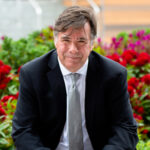 Joseph Lucia 
is Dean of Libraries at Temple University. Under his leadership, in 2019 the university completed construction and began operation of the world-class Charles Library, notable for its unique design by architects Snøhetta and local partners Stantec. Prior to serving as Dean at Temple, Lucia served as University Library at Villanova University for eleven years. During his tenure at Villanova, Falvey Library won the 2013 ACRL Excellence Award in the University category. Before assuming his post at Villanova in 2002, Lucia served as Director for Library Technology & Access within Information Resources (a merged library & computing support organization) at Lehigh University in Bethlehem, Pennsylvania. While at Lehigh, Lucia taught creative writing in the English Department from 1995 through 2002. In addition to his professional work, he is an active amateur musician with a current solo project called Sounds from Upstairs audible on Soundcloud at
https://soundcloud.com/jlucia
Olivia Wikle 
is the Digital Initiatives Librarian and Co-Director of the Center for Digital Inquiry and Learning at the University of Idaho, where she oversees digital collection creation and collaborates on innovative digital scholarship projects. She is a co-developer of the CollectionBuilder static web framework, and her research interests include sustainability in digital libraries and digital literacy instruction. Starting July 2023, she will be the new Head of Digital Scholarship and Initiatives at Iowa State University.
Moderated by Joan Lippincott, CNI's Associate Executive Director Emerita. Presentation slides
---
Webinar 2: Directions in Digital Scholarship: What's Next
May 24, 2023
Panelists: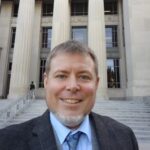 Joe Bauer is the Digital Scholarship Research Consultant for LSA Technology Services at the University of Michigan. He specializes in humanities, qualitative social sciences, and interdisciplinary digital project methods and works with scholars on conceptualizing, planning, and finding resources. Additionally, he consults on sustainability, preservation, accessibility, privacy, consent, or grant requirements. He holds a Ph.D. in Technology Studies, and is also affiliate faculty at the Digital Studies Institute. Presentation slides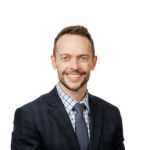 Jay Brodeur is Associate Director, Digital Scholarship Infrastructure & Services in the McMaster University Library and Administrative Director of the Lewis and Ruth Sherman Centre for Digital Scholarship. In his position, he oversees a variety of systems, services, and programs that support research at McMaster and collaborates with stakeholders at provincial and national scales to build robust and effective digital research infrastructure. Presentation slides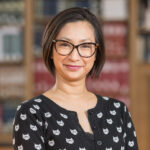 Anne Cong-Huyen (she/her) is Director of Digital Scholarship at the University of Michigan Library, and affiliate faculty in the Digital Studies Institute and Asian Pacific Islander American Studies. She was previously the digital scholar and coordinator of the Digital Liberal Arts Program at Whittier College, and a Mellon Visiting Assistant Professor of Asian American Studies at UCLA. She holds a PhD in English from UC Santa Barbara. She is co-founder of #transformDH, the SCRAM collective, and is currently serving as the chair of the Digital Humanities Caucus of the American Studies Association. Presentation slides
Lauren Di Monte is Associate University Librarian for Research & Learning at Yale University. In this role she is responsible for advancing library-wide research and learning services and for collaborating with campus partners to deliver a new level of research support across academic disciplines. Previously she served as Associate Dean, Learning, Research & Digital Strategies at the University of Rochester Libraries. Presentation slides
Moderated by Joan Lippincott, CNI's Associate Executive Director Emerita. Presentation slides