CNI Fall 2023 Membership Meeting
December 11-12, 2023
JW Marriott Hotel, Washington, DC
#CNI23f
---
Opening Plenary
Clifford Lynch
Monday, Dec. 11, 1:00–2:15 pm ET
CNI Executive Director Clifford Lynch will begin his customary December plenary with a survey of some recent key developments and trends in the networked information and research landscapes. With this as context, he will discuss the evolution of CNI's programs, strategies, and plans for the future and talk briefly about initiatives for program year 2023-2024 and beyond. There will be time for questions and discussion.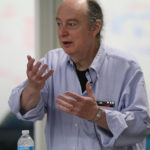 About the Speaker
Clifford Lynch is Executive Director at the Coalition for Networked Information. More about Lynch, including links to publications and talks, is available at https://www.cni.org/about-cni/staff/clifford-a-lynch
Closing Plenary

Open Access, Open Scholarship, and Machine Learning: A Panel and
Community Conversation
Tuesday, Dec. 12, 2:15–3:30 pm ET
Recent issues surrounding the use of the scholarly literature as training data for machine learning (ML)-based systems, particularly large language models (LLMs) and various generative artificial intelligence (AI) applications driven by these systems, are raising new questions about what the community seeks to enable and accomplish through commitments to open access (OA) and open scholarship. These questions are shaped in part by assumptions about the extent to which these new ML-driven systems will be centralized and controlled by a few large technology firms, as opposed to being diffused and distributed much more widely through open-source developments.
The emergence and adoption of ideas surrounding OA and open scholarship have largely been driven by visions of desirable futures and values-based choices for institutional investments; in recent years, this has enjoyed a relatively broad consensus despite some ongoing disagreements about specific tactics to advance these goals. Suddenly, as we see examples of where generative AI may take us and the highly extractive nature of these generative AI systems, the consensus on ideal futures seems less clear. What will most effectively advance scholarship and the creation of new knowledge?
Historically, there has been clear consensus extending from the freedom to read scholarly literature to the freedom to compute on this corpus through text mining and natural language processing technologies. This had been recognized in funder OA policies and mechanisms like Creative Commons licenses. Newer ML-based technologies create persistent and reusable computational artifacts, and there seems to be less comfort with a powerful, broad-based set of mandates to enable these developments. Yet the implications of blocking or impeding these developments also remain unclear. And whatever is chosen must scale.
The panel will consider the current state of developments, particularly in light of the seemingly insatiable demand for training data by LLM-driven systems, and will focus on both what the desirable outcomes should be in light of the values and goals shaped by OA and open scholarship and the mechanisms that might be adopted to advance these outcomes.
Panelists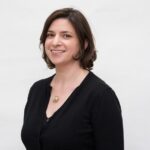 Rachael G. Samberg, is an attorney and the program director of UC Berkeley's Office of Scholarly Communication Services. A Duke Law graduate, Rachael practiced intellectual property litigation at Fenwick & West LLP for seven years before spending six years at Stanford Law School's library, where she was Head of Reference & Instructional Services and a Lecturer in Law. Rachael speaks throughout the country about scholarly communication, copyright, licensing, privacy, and ethics. She has been project director for multiple NEH-funded grants to develop and teach scholars legal literacies for text and data mining in U.S. and cross-border research contexts, and is widely published on these matters. Currently, she is supporting regulatory analysis of Digital Millennium Copyright Act exemptions to break digital rights management within text and data mining research.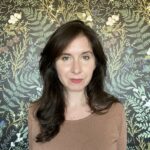 Heather Sardis, is the Associate Director for Technology and Strategic Planning at the Massachusetts Institute of Technology (MIT) Libraries. Prior to assuming her role at MIT, Heather directed the library of the California Academy of Sciences. Her work in the nonprofit, humanitarian, and technical sectors is united by a focus on the social responsibilities of computing, and the role of information in technical and cultural transformation. During her time at MIT, Heather has been an invited participant in the U.S. Library of Congress Machine Learning and Libraries Summit, a core member of the MIT Schwarzman College of Computing Task Force, an invited participant at the MIT Grand Challenges in Information Science and Scholarly Communication Summit, and a member of the MIT Committee on Research Computing.
Richard Sever is Assistant Director of Cold Spring Harbor Laboratory Press at Cold Spring Harbor Laboratory in New York and Co-Founder of the preprint servers bioRxiv and medRxiv. He also serves as Executive Editor for the Cold Spring Harbor Perspectives in Biology and Cold Spring Harbor Perspectives in Medicine.
After receiving a degree in Biochemistry from Oxford University, Richard obtained his PhD at the MRC Laboratory of Molecular Biology in Cambridge, UK. He then moved into editorial work, first as an editor at Current Opinion in Cell Biology and later Trends in Biochemical Sciences. Richard subsequently served as Executive Editor of Journal of Cell Science, before moving to Cold Spring Harbor Laboratory in 2008. In 2022, he was awarded an honorary DSc from Cold Spring Harbor School of Biological Sciences in recognition of his work to promote scientific communication.
Additional panelists TBA.